Join Today
Home Join Today
Join Women On Wheels®
As a member, you are part of a family of fun-loving female motorcycle enthusiasts united by our passion for riding and a desire to support one another. The connections made through WOW open the door to endless possibilities for friendship, fun, and amazing adventures.
Included with the membership:
Membership card

Membership pin, patch, and helmet decal

Courtesy cards

Windshield sticker

Online Annual Membership Directory (Full & GEM memberships)

Discounts offered by some organizations in the motorcycle industry

Access to the Women On Wheels® quarterly magazine online

Printed magazine optional for Full members

All Member Personal mileage milestone award system

Recruiter credits
VISA, Discover, and Mastercard are accepted. Membership dues are non-refundable.
A great value for only $45 (US) per year with the online magazine!
Register Now!
Membership With Printed Magazine For Women On Wheels®
To receive a printed magazine with the membership is $70/year
Note: For those outside the US, membership plus printed magazine is an additional $5/yr due to higher magazine mailing costs.
Register Now!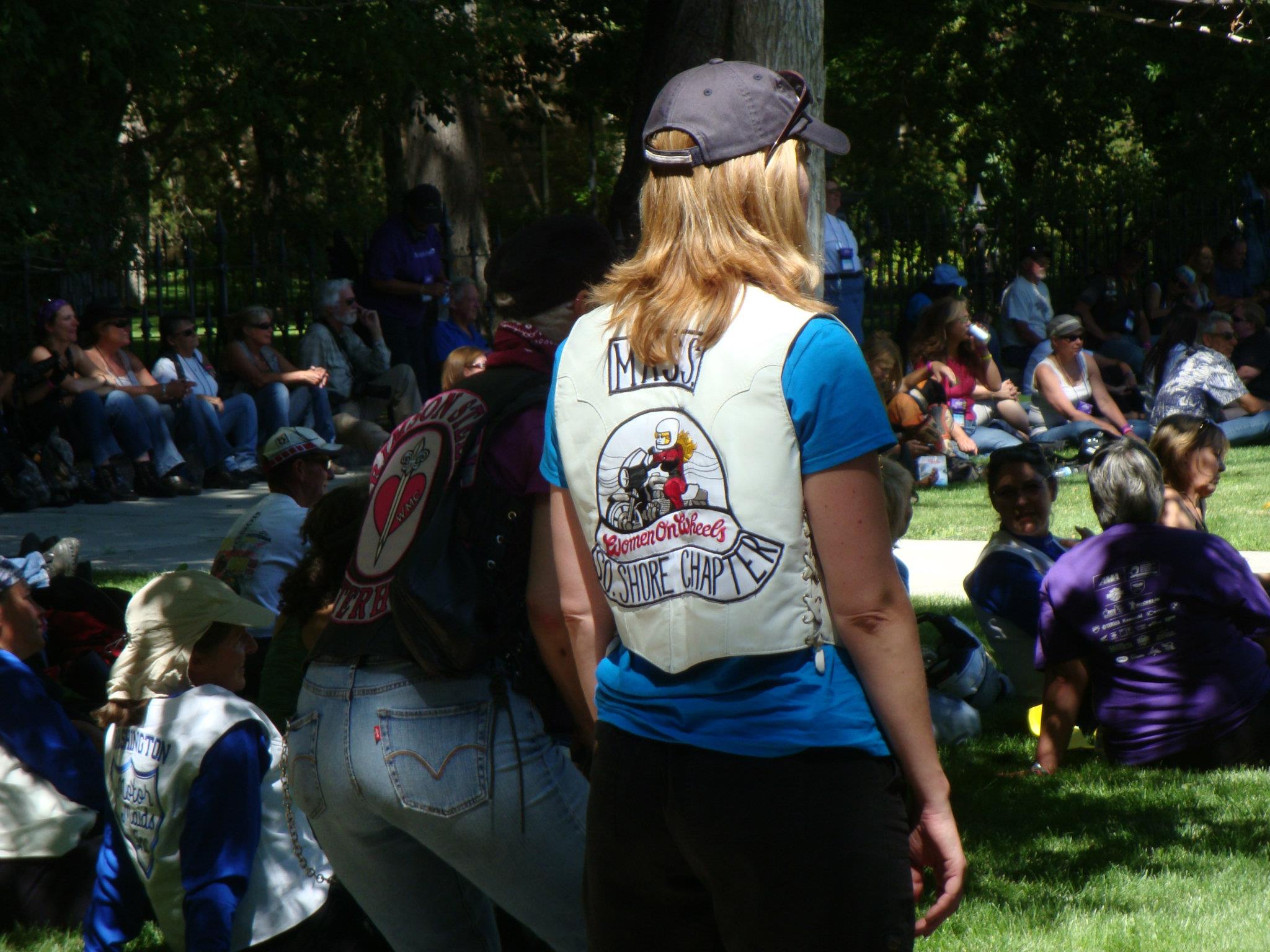 Going The Extra Mile (GEM) Membership
This membership is $75. This provides our members the opportunity to provide extra support to WOW, receive printed magazines, and get discounts on WOW merchandise and their Ride-In ™ registration.
Register Now!
WOW has given me the opportunity to meet amazing women riders who share the same love for riding as I. It has helped me grow as a rider, experience different riding styles, and develop lifelong friendships.

-Camille R.
WOW is a sisterhood to acquire a wealth of knowledge of techniques & experiences so I can learn to be a proficient rider!           
 -Mari P.
Support Membership
This membership is $25 per year – an excellent choice for your spouse/significant other to participate in WOW events and activities.
Register Now!
Child membership
For those under sixteen (16) this membership is $10.
Register Now!
As a support member, the value I get from WOW is that my wife always has riders to support her.
-Mark R.